Artists 4 Paris Climate 2015 : idea
During the 2015 Paris Climate Change Conference / COP 21 of the United Nations Framework Convention on Climate Change (UNFCCC), major contemporary artists are mobilizing action through art projects displayed in the public spaces of "Greater Paris."
On 9 December at 8pm, a charity auction of 30 works from 14 art projects will be organized by the premier international auction house, Christie's. The benefits will go to 14 on-the-ground actions both fighting desertification and supporting adaptation to climate change.
The initiative is supported by the United Nations Conventions on Climate Change and Desertification. Foundations, companies and NGOs support the implementation of projects in Paris as well as action around the world.
2 steps of the initiative: mobilization then action
Mobilization: during COP21, 7 projects will be paired with 7 symbolic locations
Action: on 9 December at 8pm at Christie's Paris, 14 contributing artists with 7 projects completed and 7 to come shortly, will offer 30 works paired with 14 on-the-ground actions that are supported by 12 NGOs. The sites were chosen with the UN to embody the scope of action in Africa, Asia, Latin America, Caribbean and the Middle East.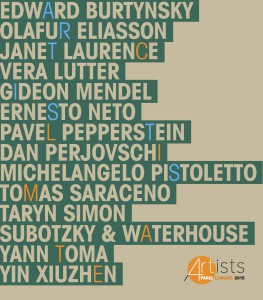 151209_artists4parisclimate2015_catalogue
Artists raise funds for #climateaction – Auction at Christie's in Paris on 9 December https://t.co/TsQ10Xzs5U #COP21 pic.twitter.com/upjIAHnH2e

— UN Climate Action (@UNFCCC) 8 Décembre 2015