entrepris

e

c

ontemporaine

® has moved

on 8 july 2013 in a unconventional place :

bamboo house

, in Bessancourt (Val d'Oise, Ile de France).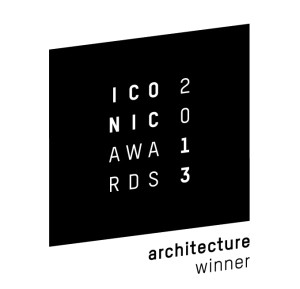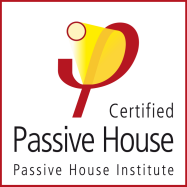 Designed by Karawitz architects, "bamboo house", built in 2009, is the first "passive house" in Ile de France region and the first architect certified "passive house" in France (TF1 prime time TV news 11 Feb 2012). This very ambitious label was created in the 90s in Germany and since implemented worldwide (around 3000 buildings certified to date), especially in countries of northern Europe, the United States, but also in Japan and China. It is also the first building in France with a "skin" made of bamboo, which helps regulate light and heat, while creating a "green" atmosphere, as explained in France 5 TV La Quotidienne on 24 Feb 2016. Bamboo house has won an Iconic Awards 2013 by German Design Council.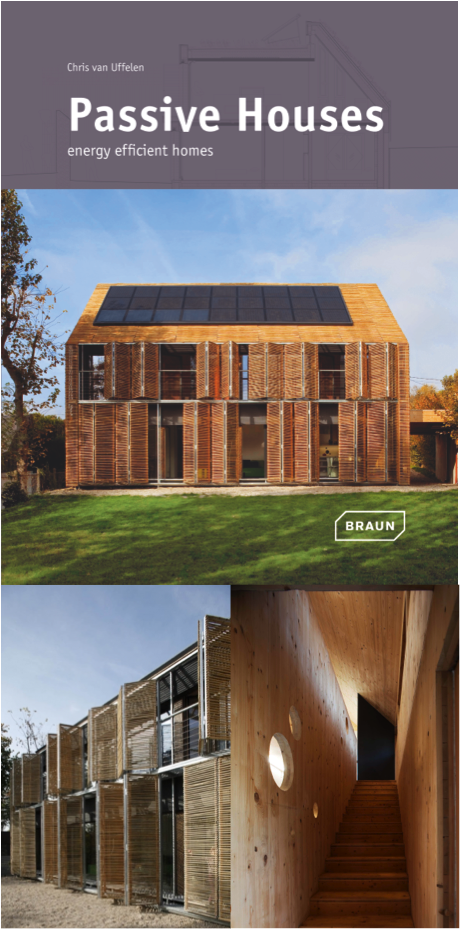 In March 2013, Cécile Duflot, french minister for housing, came to visit it. "Bamboo house" is the cover of the first book dedicated in 2012 to 60 passive house projects worldwide (Braun Publishing).
Returning to basics, its architecture allows optimal use of available energy: the sun and … from humans who live there, as well as from their uses (all sources of heat are thus exploited). "Bamboo house" is even "energy positive" since it produces (with thermic and photovoltaic panels) more than it consumes (thanks to its insulation, triple glazing and its dual flow ventilation). To put numbers on it : in France, conventional housing consumes an average 150kwh/sqm/year in heating, LCB label (Low Consumption Building) should be below 50kwh/sqm/year, "passive house" label requires less than 15kwh/sqm/year, "bamboo house" performs 11kwh/sqm/year… more than 10 times less than a "normal house" and almost 5 times less than LCB label requires.
For Observatory for architectural quality of housing in île-de-France, "the interest of this project lies in its high environmental quality and contemporary interpretation of a traditional building shape". Covered here with bamboo, the house reminds indeed barns of Val d'Oise, formerly covered with a cladding of chestnut wood, from the nearby forest of Montmorency.
This pioneering project is in the area of Bessancourt, which should see the creation by end 2018, on 1,350 hectares, of the largest planted forest in France since … 1670 and Colbert closing the "green belt" of Greater Paris, between Saint Germain and Montmorency forests.
Passive Houses © Braun Publishing / photos maison Karawitz © DR
Details :
entreprise contemporaine SAS
40 rue Saint Protais
95550 Bessancourt
tél : +33 (0)1 39 95 22 86
contact : contact(at)entreprisecontemporaine.com
Directions :
By car: 28 km from Place de la Concorde and 22km from Porte de Clichy.
By train: Gare du Nord, H line (ground 0, new Bombardier air conditioned trains), Persan Beaumont by Valmondois direction, Bessancourt stop : 35 minutes, trains every 15 or 30 minutes (depending on peak hours).
From Bessancourt station: 800 meters walk through Rue de la Gare, Grand Rue, Rue Madame, finally 40 Rue Saint Protais : there you are !