France will have the Presidency and be responsible for organizing the Paris Conference. Laurent Fabius, French Minister of Foreign Affairs and International Development, will be the President of COP21:
"We are the first generation to know [about climate change], and probably the last to be able to act"
Laurent Fabius, France Minister of Foreign Affairs and International Development
Artists 4 Climate Paris 2015 was certified by the joint ministerial Steering Committee of COP21 in November 2014.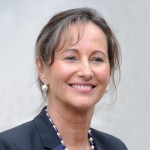 Ségolène Royal, Minister of Environment, Energy and Sea, is now in charge of International Relationships on Climate, since February 2016.

Ségolène Royal présente ses voeux pour cette… par FranceEcologieEnergie

The UNFCCC is the UN forum in which 196 governments and Parties work together to tackle the challenge of climate change.
" (…) I am therefore delighted to join you in the implementation of this exciting and positive initiative, which will not only support those most vulnerable to climate change through the donation of funds raised, but also help to promote COP 21 as the critical opportunity for nations to adopt a durable universal climate agreement. (…) I hope that the artwork can inspire ambitious choices which lead to combatting both climate change and desertification. "
Christiana Figueres, Executive Secretary of UNFCCC to Monique Barbut, Executive Secretary of UNCCD
Delighted to join @UNCCD chief Monique Barbut in supporting @artists4climate initiative http://t.co/pufrRheM3S #COP21 pic.twitter.com/iz8LECzoxJ

— Christiana Figueres (@CFigueres) 19 Février 2015
UNCCD was launched in 1992 at the Earth Summit in Rio, with the UNFCCC, and is at the frontline of fighting the climate change:    
"(…) If we restored 500 million hectares of degraded agricultural land, we could capture up to 30% of total carbon emissions in the world, provide (…) an adaptation strategy to climate change at low cost, designed for the South, finally reduce forced migrations and prevent conflict situations on land and water resources. "
" Artists 4 Paris Climate 2015 is a real opportunity to bridge the climate change and land degradation agendas by showing the world, through the eyes and voices of leading contemporary artists, how vital it is right now to mobilize everyone to help the most vulnerable populations. "
Monique Barbut, Executive Secretary of UNCCD    
We are delighted to join forces with @CFigueres and @UNFCCC in this exciting venture with @artists4climate for @COP21 http://t.co/Dk45EIcnvT — UNCCD (@UNCCD) 20 Février 2015

During the latest Environmental Conference, Fleur Pellerin, French Minister of Culture, expressed her desire to emphasize the mobilization of artists for COP21:
"If I wanted to give my support to the action of Artists for Climate Paris 2015, it is because I believe in culture as an accelerator for change; because I am convinced that artists have a major role to play to excite and mobilize all our fellow citizens around the issues of this conference, for our country and for the world. I welcome the many cultural initiatives that will make Paris, capital of culture, the symbolic place of change for climate."
Fleur Pellerin, France Minister of Culture and Communication
#ParisClimat2015 Des artistes se mobilisent pour le climat : Artists 4 Paris Climate 2015 #COP21 @artists4climate > http://t.co/hbetZQynWf

— Ministère CultureCom (@MinistereCC) 26 Février 2015

Since 2007, the City of Paris has launched a real dynamic in the fight against climate change by adopting its Climate Plan. This plan is integrated in all municipal policies (planning, mobility, responsible consumption, food, housing, adaptation) in order to reduce the City's greenhouse gas emissions by 75% by 2050.

"For 2015, in relation to other world major cities and in this Greater Paris we are building, Paris will have to make strong commitments to save the planet."
Anne Hidalgo, Mayor of Paris's 2015 wishes

Paris ville durable par mairiedeparis

In addition to contributing to the best welcome conditions of this international event at Le Bourget Exhibition Centre, Seine-Saint-Denis, which is a symbol of diversity, with its 170 nationalities, is committed to ecological transition, in particular by raising awareness in its population in order to take concrete action for climate and for a better life together.

Companies, recognized for their commitment to sustainable development, are approached, based on the DNA of each artist's project, to become corporate sponsors, sometimes resulting in the formation of a "micro industrial team" for the production of some ambitious works. Among them are EpE members, an association representing around forty large companies who want to take better account of the environment in their strategic decisions and their everyday management. EPE is the French partner of the World Business Council for Sustainable Development (WBCSD).

WWF is a leading environmental organization in France. It works to halt the degradation of the environment and build a future in which humans live in harmony with nature, by conserving the world's biological diversity, ensuring sustainable use of renewable natural resources and promoting reduction of pollution and wasteful consumption. WWF France is supporting, and has put its network at the disposal of this initiative.

Christie's, the premier auction house in the world, holds around 450 sales per year. It has also developed a wide experience in Charity Sales, from New York, to London and Paris. Christie's is taking this initiative as an opportunity to put its strong experience to a universal cause.